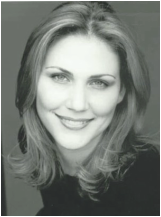 After a successful career as a copywriter and editor for major financial firms, Wendy decided to walk away from the hustle and bustle of corporate life to pursue a career writing for newspapers and magazines. In a short period of time her articles appeared in national and regional publications, including the New York Daily News, San Francisco Chronicle, Santa Fe New Mexican and the style magazine of The New York Times.

She writes on a variety of subjects, including home, style and human interest pieces.

"I write about the things and people I like," she says.

In her free time, Wendy trail rides on horseback, paddles rivers and explores new places.

---